24 Hour Locksmith Cleveland OH - Car Keys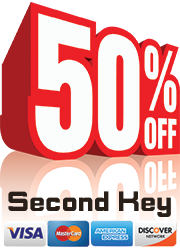 * Price quotes are a minimum. Every service has it's unique complications… Further inspection is needed, call now so our professional can arrive as soon as possible.
*Prices do not include parts. Parts vary by what is possible to install or required by the specific type of car or door.
Important Note: Unforseen complications may arise at the site, these changes may affect the price by way of labor or parts. In any circumstance, changes to the final price will be explained before any work is done.
Our Automotive Locksmith Prices
* Service Call >> $15
* Car Lockout >> Starting at $35
* Car Key Making >> Starting at $120
* Trunk Lockout >> Starting at $35
* Car Key Extraction >> Starting at $65
* Ignition Repair >> Starting at $95

Our Commercial Locksmith Prices
* Service Call >> $15
* Business Lockout >> Starting at $35
* Lock Rekey >> Starting at $19
* Mailbox Change >> Starting at $35
* Lock Installation >> Starting at $35
* Safe Lockout >> Starting at $65